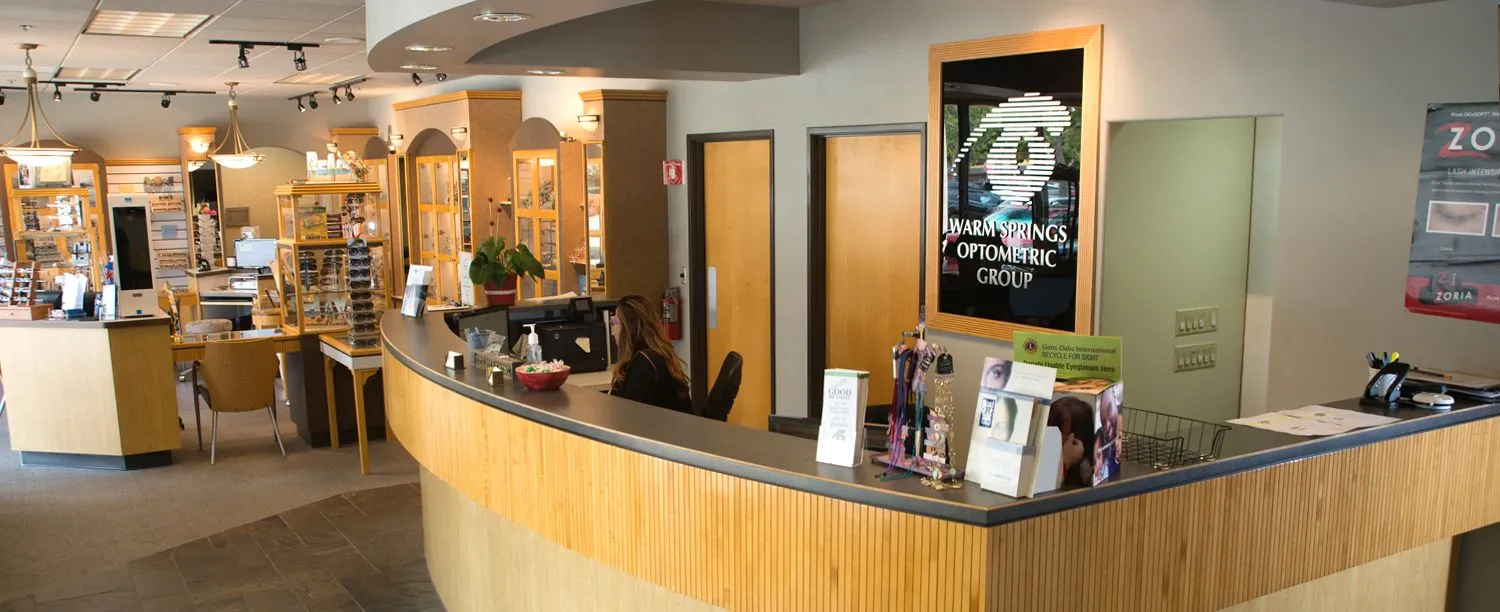 At Warm Springs Optometric Group in Fremont, our optometrists, Dr. Payal Bavishi and Dr. Susan Pirrone, offer excellent comprehensive state-of-the-art vision exams. This assessment enables the doctors to provide corrections for nearsightedness, farsightedness, presbyopia and other refractive conditions. In addition, they perform a thorough examination of sight threatening conditions such as glaucoma, cataracts, diabetes, high blood pressure and elevated cholesterol. Both eye doctors are certified and qualified in handling and treating eye disease and will prescribe suitable medications for your eye issues.
In addition to this, Warm Springs Optometric has state-of-the-art technology to give you eye exams without dilation! The Optomap provides a five second retina scan that gives our doctors a digital map of the retina. The map allows for the detection of disease including the sight threatening diseases of glaucoma, diabetes, high blood pressure and macular degeneration.
Come see us today!
Our History
Established in 1985, in September of 2003, Warm Springs Optometric Group moved into our state- of-the-art, 3000 square foot facility in the Franciscan Center. We designed the office for the ultimate in patient comfort and convenience. You'll notice our spacious patient lounge and kids play room, five computerized private exam rooms and two full size pretest rooms. You'll enjoy browsing through our beautiful frame display area featuring over 800 designer frames including Fendi, Christian Dior, Gold & Wood, Judith Leiber, Tag Heuer, Juicy Couture and Zero G. We are also the only optometrists on the West Coast to exclusively offer the new Seamless frame line. We spent a long time and a lot of effort to design this office and we get a lot compliments from our current patients.
Our Mission
Fulfilling your personal visual needs and comfort is one of our missions. Our Optometrists recommendations to match your vision results with your individual vision needs. This may result in a prescription for eye drops, contact lenses and/or eye-wear.