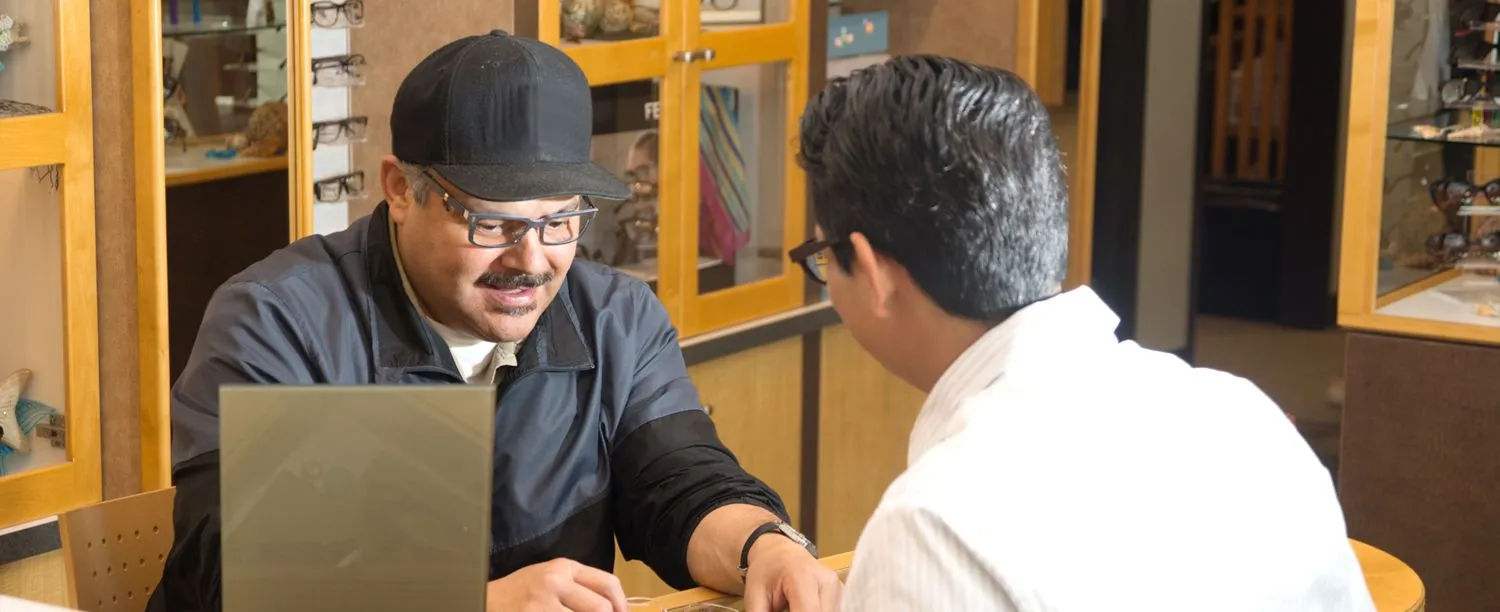 If it's been a while since you've last seen your eye doctors, you're probably overdue for a vision exam and a fresh eyeglasses prescription.
What Prescription Glasses Treat
If you have conditions like astigmatism, nearsightedness, and farsightedness, prescription eyeglasses can treat these conditions. With eyeglasses, you'll be able to see items up close and from a distance with better visual acuity.
Of course, your prescription glasses don't last forever. After about two years, the prescription starts to become less effective. Not only may your vision get fuzzy even when wearing glasses, but you may even worsen your vision squinting and straining with outdated prescription glasses.
Our Impressive Eyeglasses Selection
When you arrive at Warm Springs Optometric Group and see our eyeglass store, we know you're going to be impressed. No matter what type of eyeglasses you had in mind, we can get you fitted for a great pair. This includes glasses with a more old-school feel (think thick frames and cat-eye styles), colorful plastic frames for kids and adults, and even sleek, fashionable frames from designer brands.
Here's an overview of some of the eyeglasses brands you can shop from at Warm Springs Optometric Group:
Calvin Klein

Etnia Barcelona

Kate Spade New York

Juicy Couture
Longchamp
Maui Jim
Modo
Nifties
Nike Eyewear
Prodesign Eyewear
Jimmy Choo
Hugo Boss
Carrera

Salvatore Ferragamo

Tom Ford
Tommy Hilfiger
Zero G

Picking Your Frames
With so many options at your disposal, you may wonder how you can narrow down which frames are best for you. Our optometrists can always aide you in your decision.
One big factor that often comes into play for many people looking for new eyeglasses is their face shape. Depending on which features and angles are most noticeable, some frames look better than others. For instance, you should get wide-frame glasses in darker hues if you have a rounder face. You should pick a colorful pair in almost any shape if you have an oval face. Width is key with a heart-shaped face, as are square-shaped lenses. If your face is more squared, rimless glasses are for you.
Those are simply guidelines, of course, and not hard and fast rules. If you have any questions about your glasses, be sure to ask our eye doctors.
Visit Warm Spring Optometric Group, Your Fremont Optometrists
Our experienced optometrists administer various types of services, including vision and eye exams, myopia management therapy, sunglasses fittings, red eye treatment, cataract diagnosis and treatment, dry eye treatment, vision therapy, and LASIK eye surgery. Come see the difference at Warm Springs Optometric Group.
If you're in the Fremont area and looking for an optometrist or eyeglass store, come to Warm Springs Optometric Group. Our Optometrists can get you fitted for contacts as well as assist you in finding your next pair of eyeglasses. To set up your appointment today, call (510) 490-0287 or visit us on 194 Francisco Lane #118, Fremont, CA.