Payal Bavishi O.D.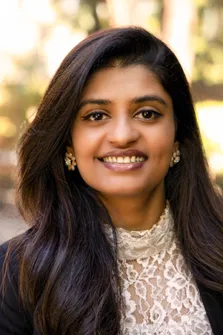 I am very excited and pleased to announce that I will be carrying over the Warm Springs Optometric Group practice. It is a great honor to take over for a practice that has served the community so well over the last 37 years. I will do my best to carry on the legacy with care, compassion, and a high quality of service.
I grew up in Fremont, graduated from Irvington High School and went to San Francisco State for my undergraduate education. I received my Doctorate of Optometry with honors from MCPHS University - School of Optometry in Massachusetts. Much of my family lives Fremont and the Bay Area, so joining Warm Springs Optometric Group is like coming back home. I have been practicing optometry in the Bay Area over the past few years. I provide full-scope primary eye care, specialize in Myopia management and Contact lenses, as well as certified to treat Glaucoma. I can perform exams fluently in Gujarati and Hindi languages as well. Optometry is not just a job for me, but rather a way to connect with people of the community while providing them the best vision care possible.
After spending time with Dr. Michael Fauria over the last few months, I find myself with shoes that are hard to fill. However, I hope you will view me as a trusting eyecare provider and will share my enthusiasm about the changes to come. I have been privileged to work with our excellent staff at Warm Springs Optometric Group over the past several weeks to provide a smooth and positive transition in assuming your eye care. Looking forward to serving the community of my hometown and getting acquainted with you and your family.
In my free time, I enjoy dancing, hiking, cooking, and traveling to explore new places and cultures. Currently, I'm learning to play guitar.
---
Susan M. Pirrone O.D.
Dr. Susan M. Pirrone graduated from the University Of California Berkeley School of Optometry in 1984. Since 1985 she has enjoyed practicing private optometry here in Fremont. Dr. Pirrone feels privileged to have developed many special bonds and friendships with her patients over the years. Her mission is to give the type of care she would want for herself or family members. She is an expert at fitting ortho-keratology lenses, and has been managing myopia since 2002.
In addition to working here in Fremont with a particular love of contact lenses, Dr. Pirrone has also worked with families in Capitola, the elderly in San Jose, and children of the Bay Area doing school screenings.
Dr. Pirrone is always in search of a new hobby to add to her current list of past times: reading, spending time with her dogs, exercising, decorating, traveling and enjoying her friends' company. Although she lived in Fremont for years, she currently resides in San Jose with her dogs Kisses, Chloe, and Frankie.
Dr. Pirrone looks forward to meeting and caring for you, your family, and friends.
---
Michael F. Fauria O.D. (Retired)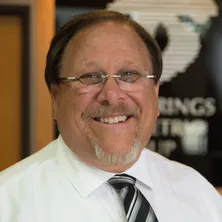 I would like to express my gratitude for trusting me as your eye care provider over the years. at Warm Springs Optometric Group. I have strived to provide the best care and treatment possible for all of you over the last 37 years, and it is with mixed emotions that I am announcing my departure from Warm Springs Optometric Group and will begin to enjoy retirement with my wife and our dogs.
After careful consideration, Dr. Susan Pirrone and I have trusted Dr. Payal Bavishi to take ownership of the practice. Dr. Bavishi will be caring for my patients moving forward and Dr. Pirrone will continue her patient care at Warm Springs Optometric Group. After meeting and spending time with Dr. Bavishi, it quickly became apparent that she is the perfect choice to carry on our legacy. Her commitment to family, patients, and private practice optometry is difficult to find in today's environment. Not only is Dr. Bavishi a skilled and well-established doctor, but she is also familiar with the Fremont community as a long-term resident. She is trained in Myopia Management, Contact Lens care, Medical Eye Examinations, and Well Vision Eyeglass Exams. In addition, she is certified to treat glaucoma which brings added value to you, the patients of Warm Springs Optometric Group.
I trust that you will find Dr. Bavishi the same caring, understanding, and above all ethical treatment of all your vision needs that you have come to expect of the Warm Springs Optometric Group.
Thank you for our years together at Warm Springs Optometric Group.
Dr. Michael Fauria and Dr. Susan Pirrone opened their office for family eye care in 1985 to give each of their patients the best eye care available with passion, education, and technology.